Want to make delicious chicken wings? Or venture into more experimental recipes like fried Brussels sprouts? 
Air frying is a wonderful way to try new dishes while halving the cooking time and the calories.
Utilizing racks in an air fryer is a smart idea to increase cooking space. At home in my air fryer I can only fit about four pieces of salmon inside the basket. In a household of three people I found myself in much need of more basket space!
There is a solution to this conundrum, and it means simply adding a rack to your air fryer.
Why Get an Air Fryer?
Air frying is a phenomenal way to cook food without the use of excessive oil. They are truly in a league of their own, and according to Allied Market Research, air fryers are a favorite to use at home and in residential settings and not commercial places like restaurants and cafes.  
What Are the Top Eight Air Fryers With Racks? 
Sometimes there can be too many options, but in this case, we feel it is important to share an abundance of information so that you are equipped to make the right decision for yourself. Afterall, purchasing an air fryer is quite the (worthwhile) investment. 
What Are We Evaluating?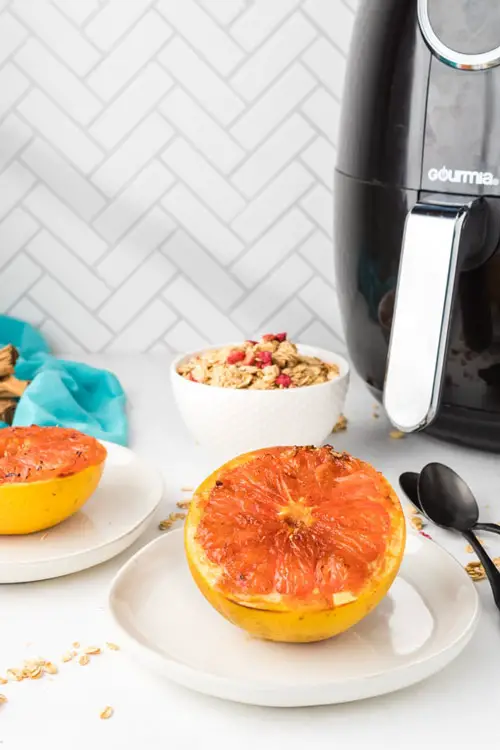 We are looking at the top X air fryers with racks and presenting the pros and cons for each. Some elements we are looking at involve versatility, warranty, brand reputability, and design. 
You'll find that some of the air fryers don't all come with a rack. There are a few cost-effective options peppered throughout the lineup and then more expensive air fryers with additional features. 
Each air fryer is perfect for making golden, crispy, and delicious French fries so keep on reading and enjoy!Descargar gratis KMSPico, activar windows 10
Quick View Chart 
Below you'll find a quick view chart to get a glance of what is to come. Within the table you'll see the model, weight (because the majority of these air fryers are on the larger end), wattage, warranty, and then a link where you can see the latest price. 
Important note: Not all of the air fryers in this chart come with a rack, but are built with similar elements or will fit one. 
List of the Best Eight Air Fryers with Racks
There are a few downsides to the Instant Vortex Plus Air Fryer, one of them includes that there are many features in the product. You have probably heard of the phrase, "jack of all trades, master of none." Sometimes when one claims to be good at everything, they are actually exceptional at very little. 
Additionally, with all the small parts it comes with, maintenance and upkeep may cause issues. 
It's upsides include coming with two air frying racks, which merits extra brownie points. Additionally, this air fryer boasts low wattage which makes it energy efficient. Speaking of brownie points, check out our article about interesting information one must know about these delicious treats (recipes included, of course!).
Price point: Middle of the road. This product is more expensive than most but isn't the most expensive.
Quick Pros and Cons List 
Pros
Instant Pot is a beloved household name

Digital display

Comes with two cooking racks

Low wattage
Cons
Almost too many features

Lots of little parts means high maintenance
Check out the latest price on Amazon. 
The Breville air fryer is a great all rounder for your kitchen set up. It comes with a rotisserie, air frying, baking, roasting, and dehydrating function. Boasting many features, this appliance is truly the best of multiple worlds! 
On a personal note, Breville air fryers are some of my favorite aesthetically. I think they add a unique retro feel to any kitchen and the appliances remind me of the characters in The Brave Little Toaster! 
The Breville Air Fryer has every tool one may ever need, however that makes it quite bulky and potentially unmanageable in a kitchen environment.
Price point: Expensive. This air fryer isn't readily available in the US and must be imported from Great Britain.
Quick Pros and Cons List 
Pros
Comes with three air flow racks for optimal cooking

Breville is a reputable brand name

Nice and retro design

A whopping 28 liter capacity!
Cons
Quite heavy and bulky

Exported from Great Britain which means longer delivery times
Check out the latest price on Amazon. 
Do you know: Can You Put Oil In An Air Fryer? [How To Do It & FAQ]
Although remarkably stunning, the only downside I can see from this air fryer is its weight. Coming in at 21 pounds, it is definitely not the lightest air fryer. 
The cooking compartment is only to cook approximately three pounds of chicken wings or a four pound chicken, which is on the smaller side. 
Cuisinart is a top cookware brand, so this air fryer will definitely give you a return on investment. 
Price point: Expensive. You get what you pay for when it comes to this air fryer, it just so happens to currently be a "#1 Best Seller" on Amazon. 
Quick Pros and Cons List 
Pros
Comes in a variety of vibrant colors

Reputable brand name

Relatively quiet
Cons
Small chamber capacity

Too many features dilutes the quality
Check out the latest price on Amazon. 
It was excited to find this air fryer because in theory it does the same as a rack—expands the cooking area. Ninja, as a brand, is gaining more traction. 
Having two cooking compartments is convenient for cooking two different parts of a meal and keeping them separate. A great asset for families who house picky children! However, a rack not included may be a deal breaker for some. 
Quick Pros and Cons List 
Pros
Two separate cooking baskets

Ninja is a reputable brand

Highly versatile air fryer

Sleek and modern design
Cons
Check out the latest price on Amazon. You may also like: How Many Watts Does An Air Fryer Use? [Quick Answer and Cooking Tips]
Consisting of 19 accessories and parts, the Pro Breeze Air Fryer oven will be your best friend on all the major holidays: Thanksgiving, Christmas, and the Fourth of July. My favorite characteristic about this air fryer is that it comes with three frying racks. 
Maintenance and storage for the air fryer and it's accessories may be a difficult, but not an impossible task. With three cooking racks it may be hard to clean.
Price point: Affordable. Compared to other air fryers listed in this guide, this is one of the most inexpensive. 
Interested in other parts of an air fryer? Have a read through our article about The Best Air Fryer With Dehydrator Function [With Top Tips & Food Ideas].
Quick Pros and Cons List 
Pros
Three cooking racks 

Healthy cooking with special market leading cyclone technology

Comes with 19 accessories and parts, including a dehydrator function
Cons
Needs maintenance and abundant storage

Potentially difficult to clean
Check out the latest price on Amazon. 
This air fryer has three cooking racks and boasts 17 presets. Versatility is it's strong suit. I was disappointed to find out the warranty policy for Chefman. It is just a year long, so if it breaks after purchasing and after a few good uses, one is not entitled to any compensation.
Price point: Affordable. This air fryer is high quality and at a cost effective price point. 
Quick Pros and Cons List 
Pros
Chefman is a well known brand

Dehydrate, rotisserie, and air fry

Dishwasher safe accessories and parts
Cons
Potentially doesn't last long

Just a one year warranty
Check out the latest price on Amazon.
If you're looking for a behemoth air fryer for large family and friend gatherings, then look no further. GOWISE USA is the heaviest model we will be looking at, coming in at 24.3 pounds.
Wanting something smaller and more trendy?
 This air fryer comes in fun colors like red and white, but only in the 12.7 quart model. 
Quick Pros and Cons List 
Pros
Extra large, great for big families

Stainless steel finish

Recipe app
Cons
Check out the latest price on Amazon. 
Discover: What To Put Underneath an Air Fryer To Protect Your Countertop
I have a Philips air fryer at home and I use it almost daily. This air fryer is the same selection (from the "Essential" collection) and is an economical option that doesn't compromise on quality. 
This air fryer doesn't include an air frying rack. You will need to purchase one specially sized to fit inside the Philips basket. 
Wanting this air fryer but need a rack? Check out the most recent price for this rack, specially fitted for a Philips air fryer, on Amazon. 
Quick Pros and Cons List 
Pros
Trusted household brand

Famous patented "starfish" technology

One of the lightest XL air fryers on the market
Cons
Doesn't come with a rack, but big enough to fit one

Not a large holding capacity, compared to others
Check out the latest price on Amazon. 
Final Thoughts 
An additional rack in air fryers is a nifty accessory. It automatically enlarges the baset area, allowing one to cook more food, and avoid overcrowding the basket. 
If you plan on batch cooking, saving money, and cooking for large gatherings, finding the right air fryer with a rack is vital. 
Out of the eight air fryers we've looked at today, any would make a great addition to anyone's kitchen. 
Made up your mind? Let us know which air fryer you've purchased in the comments below!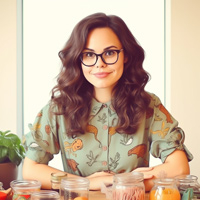 Latest posts by Jennifer Ulloa
(see all)
Last update on 2023-09-06 / Affiliate links / Images from Amazon Product Advertising API