You have probably heard gushing stories from air fryer owners. Curiosity has probably led you to click on this article to find out more about America's favorite kitchen appliance!
Most of us have no problem jotting down a list of air fryers and striking off unsuitable ones. But we struggle when it comes to narrowing down the final choice for our kitchen. For example, between Cosori and Philips, which air fryer brand and model is the best purchase for you? 
Each air fryer has its set of positives and negatives. The problem is that there is so much information out there it can be daunting having to sift through it all! 
To answer your question:
There is no clear answer on which air fryer you should buy. Both Cosori and Philips offer air fryers with multiple strengths and weaknesses. 
We have done some out-of-the-box thinking while comparing two popular air fryer brands, Cosori and Phillips. 
After reading our guide, you will have a clearer idea about the air fryer that is best suited to your needs. 
There is a lot involved in this kind of decision-making, but we have your back. So grab a seat and let's get started.
Main Takeaways for Cosori and Philips Air Fryers
We've summarized the main points and takeaways for each of the air fryers to make your decision less burdensome. Our article aims to bring some unique user issues and advantages to light. You have a more holistic idea of what it is like to own each of these air fryer brands.
Some of the main takeaways we've touched upon are: 
Both brands have tech-forward air fryers. They have intuitive interfaces and come with a free downloadable app 

Both air fryers remove fat but in different quantities 

The Philips air fryer has stuck with a traditional design in black, while Cosori air fryers come in different models and colors

Both brands have numerous models on offer.
Handy Air Fryer Pros and Cons Chart 
Here is a handy chart on what I like and don't like about Cosori and Philips air fryers. 
Pros and Cons of the Cosori Air Fryer 
Cosori is a great air fryer as it is extremely digital and focused on tech. With the Cosori Pro II Smart air fryer, your cooking gets streamlined, thanks to the technology and other innovations.
Some examples of this include: 
Works with Alexa and Google Assistant 

Comes with a free downloadable app 

Allows voice and app control 

Offers easy remote cooking if needed 

Armed with varied cooking settings such as preheating and warming modes
These are just a few of the benefits of owning a Cosori air fryer. If you're interested, check out the price of this Cosori air fryer on Amazon.
Pros and Cons of the Philips Air Fryer 
I own a Philips air fryer and so I may be a little biased. I reveal both pros and cons based on my experience of owning and using my Philips air fryer on an everyday basis. 
Pros of Philips Air Fryer
Cons of Philips Air Fryer 
Interested in this air fryer? Have a look at the price of the Essential Philips air fryer on Amazon. This is the one I use at home and I am totally in love with it. 
Similarities Between Cosori and Philips Air Fryer 
Cosori and Philips air fryersshare some similarities and we discuss a few of these next.
Tech-forward Air Fryers 
If you ask about my favorite aspects of the two brands, I'd say tech. They incorporate tech into the core of the way they market themselves and operate. 
I see this more with the Philips and Cosori air fryers than with any other air fryer brand on the market.
Although only one model from Philips can connect to Wi-Fi, most Cosori air fryers inherently have this feature. 
Additionally, a lot of Cosori models can connect to Alexa and can be switched on remotely. 
Check out our article, How To Connect Your Philips Air Fryer To Wifi [Guide, Tips, and Troubleshooting], to learn how to connect your Philips air fryer to Wifi! 
Healthy Cooking and Minimal "Cookprint"
The two air fryers share an important characteristic – they promote healthier cooking. After all, air fryers do not need oil to cook their food. 
Did you know that I have cooked burgers in my Philips air fryer without using any oil? I simply seasoned two patties and stuck them inside the cooking basket. 
Want to learn more? Check out our article, Can You Put Oil in An Air Fryer? [How to Do It & FAQ], to understand how the air fryer uses zero oil for cooking. 
Price Point 
One similarity across all air fryers is their price point. You are looking at paying around $100 to $200 for a good quality appliance. Both brands have models within this range. 
While air fryers are on the expensive side, they are essentially smaller convection ovens that can cook and do so much more! It is definitely your money's worth to get one. 
Differences Between Cosori and Philips Air Fryer
There are fewer variations between the two brands. But we found they differ in three main aspects: number of models available, air frying techniques, and fat removal methods. 
Curious? Read on to find out more about these differences. 
Different Air Fryer Models   
One key difference between Cosori and Philips is the number of models in their respective collections. 
Cosori offers customers 12 different air fryers models. This gives you enough options and allows you to better optimize for what you need. 
You can check out the different features and settings on the Cosori website. These air fryers come in cool colors such as red and even stainless steel. 
As for Philips, they have about half of the Cosori range. There are two main collections. One is the Premium range (which is pricier), and the other is the Essential range (which is affordable). 
Now, I know everyone is different and some may prefer varied features, colors, and price options. Personally, I prefer having fewer products to choose from. 
I am more likely to buy from a brand that has a handful of really well-designed and practical products, particularly ones that aren't overly complicated. This is where Philips scores. 
If you're looking for more information regarding different models, find the details on the Philips website. 
Air Frying Techniques 
Another key difference is in the way in which you use this appliance. With the Cosori air fryer, preheating is recommended. Its preheat setting is automatically programmed to 400°F (200°C) for five minutes. 
If you want to better understand oh how preheating works with a Cosori air fryer, go through their product manual. 
With the Philips air fryer, there is no need to preheat. You can set the exact temperature with intervals of 5 degrees, and also set the exact cooking time. You can open the air fryer while it is cooking to check if you need to add more time. 
Want to learn more? Read our article, Do I Need to Preheat My Philips Air Fryer? [Quick Answer + More!]
Air Fryer Fat Removal 
The final difference between Cosori and Philips is the amount of fat it removes from the food. With the Cosori air fryer, around 85% of the fat gets removed compared to 90% of fat removal with the Philips device. This may not seem like a huge difference, but it may alter the taste ever so slightly. 
With the Philips air fryer, not only does it extract excess fat but captures it at the bottom as well. 
Key Differences Between Cosori and Philips Air Fryer Models?
We have only touched briefly on the number of air fryers Cosori has on offer. But do you know about the main differences between different models? 
If you need more stats and data to make a decision, you can check out our like-for-like chart which compares certain models of Cosori and Philips. 
| | | | | | | |
| --- | --- | --- | --- | --- | --- | --- |
| | | Pricey but a large and powerful appliance | Cell | | | No preheating setting and large air frying basket  |
| | | 1Additional settings like roasting and baking2 | Cell | | | Medium sized air fryer that connects to Alexa  |
| | | Additional settings, more economical version | Cell | | | Air Fryer and oven of larger size (10 quarts) |
| | | More than two portions of food  and economical | Cell | | | More affordable option with a preheat setting |
What Do I Need To Consider Before Buying An Air Fryer? 
Here are the top five questions to keep in mind before purchasing an air fryer. Remember it is not a cheap investment and you will be stuck with it for quite a while. Choose a model and brand based on your answer: 
Do you have enough kitchen counter space? 
Do you have a wooden, glass, or ceramic countertop? 
How many people are you cooking for? 
Do you want to eat more healthily? 
What kind of food do you want to cook? 
Your answers to these questions will help you in making your final decision. If you are cost conscious, then reviewing the price of each air fryer beforehand will prove handy in making the right call. 
Which Air Fryer Should I Buy?
There is no right or wrong answer when it comes to buying the perfect air fryer. You need to consider the recipes you will be attempting, in addition to the quantities you want to cook on a daily basis. 
According to the New York Times, both Cosori and Philips air fryers are excellent choices as cooking gear for one's home. 
In my household, I cook for about three people. I don't need anything too large or complicated, and I have enough time to be in the same room while the air fryer does its work. I mostly cook recipes containing salmon and fries, so it made perfect sense for me to buy the Philips air fryer. 
I love my Philips air fryer because of its outstanding quality. Sure, it may be slightly bulky and the settings don't always cook to my liking. But when I set the cooking times, it never disappoints.
However, your situation may differ. Hopefully, our handy article guides you in making the decision best suited to your circumstance.  
Final Thoughts
Finding the perfect air fryer is hard. In fact, the perfect air fryer doesn't actually exist. We recommend going through your criteria of needs and wants, and then reviewing the pros and cons list of both brands – Cosori and Philips. 
Hopefully, this article will help you make a decision that you won't regret! Bear in mind that air fryers are on the more expensive side, so consider your choice carefully! 
Do you own an air fryer? If so, which one? Let us know what led you to make your decision in the comments below!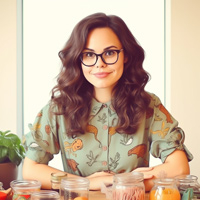 Latest posts by Jennifer Ulloa
(see all)