I've been using my Philips air fryer for over a year now and I wholeheartedly recommend it. Air fryers in general are great tools if you want to cut cooking time and eat healthier. 
As little to no oil is needed for virtually anything you air fry, these appliances have quickly won America's heart! 
De'Longhi and Phillips are two air fryer brands that have become popular over the last couple of years. They come with different settings and look very different, but in general, they share some similarities like cooking to a high quality!  
Key Takeaways for De'Longhi and Philips Air Fryers
They differ in style and design  

These air fryers make great additions to your kitchen 

Both brands offervarious models from economical to expensive 
Air fryers in general are
expensive
appliances, but they are worth it in the long run!
Handy Product Pros and Cons Chart 
You can find a handy chart on what I like and don't like about the De'Longhi and Philips air fryers.
Pros and Cons of the De'Longhi Air Fryer 
Since I currently use the Philips air fryer, I have noticed some quirks that you likely won't read about while researching online. 
After using it several times,  I find that the settings on the interface do not fully work for me and my cooking style. 
Air Frying With Philips Air Fryer 
For example, when I try to cook salmon, I like to leave mine slightly pink in the middle. However, if I use the fish setting on the air fryer, I find that it overcooks the fish and leaves it dry and chewy. 
This is why I set my own time and temperature and largely avoid using the preset cooking options. This has worked out well for me! 
The other settings do their job most of the time, especially the French fries setting. 
If you interested in buying one, have a look at the price of a Philips air fryer on Amazon. 
*Did you know that you can connect the Philips air fryer to wifi?
Read our article, How To Connect Your Philips Air Fryer To Wifi [Guide, Tips, and Troubleshooting].
Similarities Between De'Longhi and Philips Air Fryers 
There are multiple similarities between the De'Longhi and Philips air fryers. We touch on a few of these in the following points so keep on reading. 
Low Oil Cookers 
Both air fryers use little if any oil at all. They are known as "low oil cookers". Not to be confused with slow cookers and such!
This type of cooking appliance makes them highly desirable for those looking to eat healthier and minimize sugar and oil. 
Both these air fryers are basically mini convection ovens. Since they have small compartments, the technology involved allows hot air to move around the food at a very fast pace. This results in even heated food that cooks inside as well. 
The De'Longhi air fryer boasts that only a teaspoon of oil is needed to cook your favorite dishes, but we argue that no oil is needed at all! 
Air Frying Perfect French Fries 
One of the best things about an air fryer is the ability to cook perfect French fries. You can use frozen or make our own French fries using minimal oil. Both models (we're discussing) can perfectly cook fries from frozen. The Philips air fryer even has a specific setting for this one dish! 
Interested in learning how to air fry the perfect French fries? Check out our article, Do I Need to Preheat My Philips Air Fryer? [Quick Answer + More!].
Well Known Air Fryer Brands  
Did you know that De'Longhi and Philips are both popular kitchen brand names? 
De'Longhi comes from Italy and they are internationally known for their small to medium kitchen appliances, especially ones geared towards coffee. De'Longhi is a household name in most of Europe and the United Kingdom. 
Philips is more well known in the US and Asia and has been around for over 50 years. Their specialty is in larger kitchen appliances. 
Different Air Fryer Models Available 
De'Longhi and Philips have another thing in common. Both offer different models within their air fryer range. There is no one-size-fits-all approach. 
For De'Longhi, there is an Ideal Fry and Multi Fry model, both within the larger brand of De'Longhi. Check out these air fryer models on the website. 
As for Philips, there is the Essential, which is the one I currently have, and there is the Premium. 
Differences Between Delonghi and Philips Air Fryer 
The two brands are different in three main ways: design, cooking menu, and after cooking care. 
Keep reading to find out more about this. 
Style & Design 
The two air fryers differ a great deal when it comes to design and style. The Philips air fryer is closer to other air fryers you find , whereas the De'Longhi has a unique and nontraditional look.
Philips Air Fryer Style & Design 
The Philips air fryer is more traditional in its design and is similar to other air fryers on the market. The inner cooking basket is porous which lets the hot air move around and cook the food that is inside. 
I find this useful because understand how one air fryer works enables me to figure our other ones as well. 
The interface is digital and you can set the air frying time and temperature. The Philips air fryer shows both Celsius and Fahrenheit temperature. 
De'Longhi Air Fryer Style & Design 
The De'Longhi air fryer embodies a contrarian style. For example, this air fryer opens from the top which is different from the Philips air fryer which has a pull-out chamber and cooking basket.
Adjusting your cooking style, especially if you've owned an standard  air fryer, will take some getting used to. 
One feature present in the De'Longhi air fryer is the peep-through window. This is especially useful if you have the habit of checking on your food. You can do it without fully opening up the chamber or pausing the cooking. 
Read more about opening air fryers during their cooking cycles in our article, Can You Open Philips Air Fryer While Cooking? [Quick Answer & How To Do It].
Cooking Menu 
Aside from complementary style and design, both Philips models differ in their functionality settings and cooking menu. 
Philips Air Fryer Cooking Menu
I appreciate the Philips air fryer cooking menu a lot because it has images resembling foods you cooki! The sleek touchscreen menu is preset and all of the different foods (chicken, fish, French fries, etc) are predetermined with specific temperatures and cooking times. 
Philips makes air frying easy with an illuminated touchscreen menu. 
De'Longhi Cooking Menu
You will notice that most air fryers have temperature settings where one can set the temperature, in Celsius or Fahrenheit., The air fryer then gets cooking! Interestingly enough, this isn't possible with the De'Longhi air fryer,. 
The cooking menu on the De'Longhi air fryer doesn't give you many options to choose from, and brace yourselves for the ultimate disappointment – no touchscreen. 
Care & Cleaning Both Air Fryers 
Care and cleaning of De'Longhi and Philips devices vary significantly.
Cleaning the Philips Air Fryer
When it comes to the Philips air fryer, you can remove the basket and the cooking chamber and either hand wash or dish wash them. The main compartment stays fixed but you can wipe that down with some warm water and soap (when it is completely unplugged, of course). 
Because the cooking basket is porous, you must always clean the cooking basket as grease and food can fall to the bottom. 
Cleaning the De'Longhi Air Fryer 
For the De'Longhi air fryer, care and cleaning methods slightly differ. 
As the inside compartment is more pan-like rather than a porous basket, there isn't a need to clean the cooking chamber. A good wipe down with warm water and soap should do the trick. 
Extra Tip: The De'Longhi website allows you to pay in installments via Klarna. This proves useful when you need to pay for the air fryer with EMIs over a certain time period.
Which Brand Air Fryer is the Best? 
 No single air fryer dominates over the others. 
You can get any type of air fryer to fit your needs. This simply depends on what you are cooking and your motives for purchasing one. 
A few elements to consider when looking for the perfect air fryer: 
Does the air fryer fit within your kitchen aesthetic? 
Are you familiar with the air fryer brand? 
How much does the air fryer cost? 
What do you want to cook in the air fryer? 
How many food portions do you want out of your air fryer? 
The answers to these questions will determine which air fryer is most appropriate for you, and whether that is De'Longhi or Philips. 
Is De'Longhi Multi Fryer the Same as an Air Fryer? 
Yes, the DeLonghi multi fryer is an air fryer amongst other elements. It's packed with handy features and unlike the Philips air fryer, you can periodically check in on your cooking through the cooking window at the top. 
Find more about theis De'Longhi air fryer on Amazon. 
Closing Thoughts 
Both the De'Longhi air fryer and Philips air fryer are excellent choices for your kitchen setup. As a rule of thumb, De'Longhi air fries the most "perfect" French fries in about 10 minutes. The Philips air fryer will do the same in about 15 minutes. 
We recommend checking your air fryer's basket to ensure cooking is on track and going well. Sometimes with the Philips air fryer, you will have to open the basket completely while with the De'Longhi air fryer there is a viewing window built into the product. 
Although both air fryers differ in their specific ways, be sure to read through this article and understand what cooking aspects are most important to you. On the off-chance that you are unhappy with your air fryer purchase, you can return products from both brands within 30 days and get refunded. 
Which brand and model air fryer do you have? Do you recommend it? Tell us why or why not in the comments below!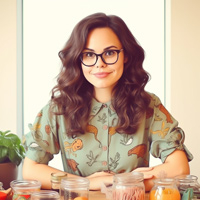 Latest posts by Jennifer Ulloa
(see all)