Non-stick appliances are a must have for anyone who doesn't want to spend half their day soaking and scrubbing appliances to get the food off. 
Although the cookware is useful, some non-stick elements can be harmful for your health.
You may have heard of the product "Teflon" when talking about kitchen pots, pans and appliances. That's because Teflon has been around for a while and is added to most non-stick appliances, including air fryers. 
Yes, the Philips air fryer contains Teflon, however it is PFOA free and food safe. PFOA is the harmful chemical that was present in Teflon earlier, but was officially taken out of Teflon in 2013. 
Keep on reading to find out more about Teflon coating and your Philips air fryer.
What Exactly Is Teflon? 
In order to explain what Teflon is, we need to get a bit scientific. Teflon is a type of polymer. In appliance manuals you'll come across the term PTFE (which means Polytetrafluoroethylene). 
This is a non-stick coating material applied to specific kitchen products to prevent food from burning or sticking to the pan. The polymer has made cooking easier, and people across America often look for Teflon in their cookware. 
It is a highly unreactive substance that even food molecules themselves cannot even stick to.  What does that mean? It won't leach into your food unlike other plastics or certian metals.
It is also hydrophobic, which means that it cannot get wet. 
Teflon became extremely popular in household products because of its durable quality and non-stick characteristic. 
Since 2013, Teflon products do not contain the toxic component PFOA which makes it more acceptable to use. Now, this coating material is considered relatively safe.
Is Non-stick the same as Teflon? 
Yes and no. Various pots and pans come with labels stating "non-stick," and a quick search reveals that  these products do include Teflon. 
Whenever an appliance or kitchen item labeled as "non-stick" it is likely to contain Teflon, but this isn't always the case.
What Is The Problem With Teflon? 
Teflon has garnered a slightly negative reputation for being unhealthy, because it contained a  man made, non-stick chemical called PFOA (Perfluorooctanoic acid or "C8") .
PFOA has been linked to cancer and various types of diseases. According to the American Cancer Society, the issue is not with Teflon but with PFOA. 
The ACS website states, "PFOA has the potential to be a health concern because it can stay in the environment and in the human body for long periods of time." In other words, if you can avoid using materials that contain PFOA, you should. 
From 2013,  non-stick products no longer contain the toxic component PFOA that give teflon its bad name. While you want to avoid products with PFOA, Teflon is relatively harmless.
Do All Air Fryers Contain Teflon?
Not all air fryers contain Teflon, but it may be slightly difficult to officially find out if an air fryer contains it or not. We have found that most of the air fryers on the market don't explicitly state what their products are made out of. 
This lack of transparency can be inconvenient for families wanting to purchase the best and safest product for their households. 
We searched multiple sources to find out if the Philips air fryer contained any Teflon, and which air fryers out in the market do not contain it at all. 
Did you know that Teflon is used in a multitude of everyday kitchen items?
It can be found in food wrappings, popcorn bags, and even containers like pizza boxes!
Which Parts of the Philip Air Fryer Contains Teflon? 
The basket of the Philips air fryer contains Teflon, but it is completely toxic free and food safe.
It is difficult to find a clear answer as to if the Philips air fryer contains Teflon or not. Some sources actually say that it doesn't. Sadly most of these articles are spouting false information. 
We found Philips North America LLC has actually confirmed Teflon in the products, but that all of their air fryers and appliances are deemed safe and are not health hazards. 
Read more about the Philips Air Fryer on Amazon.
Is the Philips Air Fryer Safe to Use? 
Yes, Philips air fryers are a trusted kitchen appliance and are safe to use. They have passed all national and international standards. 
They are the versatile devices equally useful for someone about to move to a college dorm and needs an easy way to cook, and a large family living in the suburbs. 
Which Air Fryers Contain Teflon? 
Many of the best air fryers on the market, including the Philips air fryer, contain Teflon. We've made a quick list of the top five air fryers that contain Teflon on Amazon. They are all perfectly safe to use in the home.
Philips Air Fryer - Amazon's Choice 
The Philips air fryer manufacturer has confirmed that it is PFOA free. Check out the price on Amazon. All Philips air fryers from both collections (Essential and Premium) contain Teflon.
Cosori Air Fryer Oven Combo - Amazon Best Seller
The use of Teflon materials has been confirmed by the manufacturer. Have a look at the price on Amazon.
Instant Vortex Plus Air Fryer 
Although this was not confirmed by the manufacturer, it appears that there are parts of this air fryer that contain Teflon. See for yourself on Amazon.
Chefman Air Fryer 
Again, Teflon is not officially confirmed by the manufacturer but it is likely that the basket contains Teflon. Have a glance at the latest price on Amazon.
Dash Tasti Crisp - Amazon's Choice 
This is a very trendy air fryer and it's highly likely that the non-stick coating that is mentioned does contain Teflon. Go to Amazon to see the price and learn more.
Which Philips Air Fryers Do Not Contain Teflon? 
All of the Philips air fryers contain Teflon. Remember that Teflon itself isn't harmful by itself unless PFOA, the toxi chemical has been used.
What If I Don't Want Any Teflon In My Air Fryer? 
If you want to completely avoid Teflon, you'll find that glass, ceramic, copper, and stainless steel appliances usually do not contain Teflon.  
Since air fryer baskets are typically the part that cme with a Teflon coating, look for metal or ceramic basket instead of one coated in non-stick substances.
Look for a Zero Teflon Air Fryer 
Check out this Ninja air fryer on Amazon. As confirmed by the manufacturer, the Ninja air fryer does not contain any Teflon because the basket is ceramic. 
If you are worried about Teflon in your cookware, have a read through our article about the benefits of ceramic cookware. Ceramic cookware is toxin free and doesn't contain any Teflon or PFOA. This is a great option for those who want to cook as naturally and chemical free as possible.
Wrap Your Food In Foil 
Wrapping your food in aluminum foil minimizes the contact with Teflon, but it is not the same as purchasing an air fryer with zero Teflon. 
If you already have an air fryer that contains this coating material, but would like to avoid food contact with the basket surface, then this is a handy solution.
Philips Air Fryer And Teflon Pros Cons List 
We have noted some of the upsides and downsides of Teflon in cooking, especially with your Philips air fryer.
Pros of a Philips Air Fryer Containing Teflon 
Non-stick coating makes cleaning a breeze 

Food and water will not stick to the appliance 

Teflon coating makes basket odorless and will not taint your food 
Related reading: Learn the best ways to keep your Philips air fryer clean and lasting for years to come in our article, Can A Philips Air Fryer Go Into The Dishwasher? [Answer + How To Do It].
Cons of a Philips Air Fryer Containing Teflon
Teflon does not work well with preheating 

Teflon has a bad reputation given its history 

Teflon is known to flake off into food

Teflon requires non-abrasive cleaning methods

 
Final Thoughts 
All Philips air fryers contain a non-stick coating to prevent food from sticking to the frying basket. This non-stick coating is called Teflon and although it once had a bad reputation, the Teflon used in your Philips air fryer is free from toxic chemicals. 
If you want to use an air fryer that does not contain any Teflon, then look for air fryers with baskets that are made from ceramic, stainless steel, or titanium. We also recommend you check products manual or seller description to ensure Teflon is not mentioned. 
Sometimes you may have to reach out to the manufacturer directly to receive an accurate response. 
Do you think Teflon is food-safe? Does your air fryer have it? Let us know in the comments below.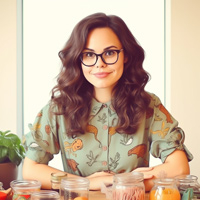 Latest posts by Jennifer Ulloa
(see all)