Have you recently moved home, went to college, or set out on a cross country tour in an RV? Then the Instant Pot is a worthy investment to make quick and healthy meals. 
After looking at some models and brands, you may wondering which size is the best one for you? After combing through multiple reviews, do you still find yourself asking – Is the Instant Pot 3 Quart worth it? 
The short answer is: Of course!
The Instant Pot 3 Quart is a reliable purchase as it is the perfect size for any occasion. This appliance comes in different models, is affordable, and does not sacrifice on quality. 
However, before you purchase, there are a few questions you need to ask yourself. Confirm the model you have chosen has the requisite features and fits your budget before you make a  decision on whether to opt for 3 quart Instant Pot or not.
When I first discovered the Instant Pot 3 Quart, I only knew of the Duo Mini model. Little did I know there are many different makes of the 3-Quart. We go into greater detail about a few of these Instant Pots and discuss the pros and cons for each. 
There are also a couple of catchy charts for you to review, so keep on reading to learn more about various Instant Pot 3 quart models.
Is the Instant Pot 3 Quart the Best to Buy?
Yes! The Instant Pot 3 Quart (any model) is the best because it's electric. The displays are digitized and easy to navigate, and the chamber is stainless steel (unlike the air fryer). So you don't have to worry about toxins or pieces of Teflon flaking off into your food. 
Supplementary Reading: Does the Philips Air Fryer Contain Teflon? [Pros and Cons List].
Best Instant Pot 3 Quart Model 
All in all, the best 3 quart Instant Pot model is the Duo Mini. There may be a small sliver of bias in my conclusion, but once you read about all of its perks, you will understand why it is the best model out there! 
Is the Instant Pot 3 Quart Too Small?
Before we get too much into the nitty gritty of the Instant Pot 3 Quart, it is important to bust the myth that this is too small. Of course, this depends on your household and how much food you want to make.  Just for reference, I am able to fit inside Instant Pot Duo Mini 3 Quart (at different times): 
Three large chicken breasts
One whole can of tomato sauce 
One sack of small potatoes 
Two steaks 
I regularly use my Instant Pot 3 quart to cook for three people, and I have enough for leftovers.
Which Instant Pot 3 Quart Models Are Worth It? 
There are quite a few 3 quart Instant Pot models that are worth the hype. We've rated the top four below so that you can assess for yourself. We've given them a score out of 5 and judged them on innovation, versatility, and quality. 
The Instant Pot Duo Mini is my favorite model among Instant Pots. It is the perfect size and comes with all the common features. Ease of learning and use is definitely a perk of this appliance. The Mini comes bundled with a couple of accessories (steam rack, rice paddle, soup spoon, and condensation cup) to help you with cooking. 
I use my Instant Pot Duo Mini every week. I love, love cooking chicken inside it because it ready in 10 minutes and remains moist and juicy.
Check out the price of the Instant Pot Duo Mini on Amazon. 
This Instant Pot is more advanced than the Duo Mini. It also boasts of nine whopping features instead of the typical seven in one. Accessories also include: a steam rack and an additional sealing ring. 
While there is no mention of this model coming with the added accessories similar to the Instant Pot Duo Mini, we can assume this is the case. 
The Duo Plus also features a sterilizing setting which can be handy for cleaning baby bottles, or even your own water bottles and freeze-store jars! 
 Check out the price of the Instant Pot Duo Plus on Amazon. 
Perhaps the classiest looking 3 quart Instant Pot of the lot, we have the Instant Pot Duo Nova. This model is great for beginners, particularly because the lid sealing is done all at once. The LCD screen is another plus as it helps you see what is going on. This model comes with a cooker progress indicator, so newbies can follow along in the cooking process. 
Most home cooks have this common question. Can you open your Instant Pot while cooking?
Unlike the air fryer, you are unable to open the lid as you wish due to the high pressure generated inside the pot. The steam has to be released gradually, which the Instant Pot Duo Nova does on its own. 
Check out the price of the Instant Pot Duo Nova on Amazon.
This Instant Pot has the most entertaining design. As a true Star Wars aficionado, you have different characters to choose from such as Darth Vader. In terms of features, the lid is made with stainless steel and is "fingerprint resistant." Other Instant Pots lack this characteristic. 
Are you a Star Wars fan? If not, skip this one. 
But if you are a fan, have a look at the price of this Star Wars themed Instant Pot on Amazon.
Diligent care and maintenance of your Instant Pot is crucial. Have you heard a hissing noise coming from your Instant Pot?
Read our article: Instant Pot Hissing While Cooking [What This Means + What to Do] to learn more about Instant Pot maintenance. 
Key Differences Between Instant Pot 3 Quart Models
Despite all of them housing cooking chambers that cook 3 quarts of food, there are key differences between the Instant Pots we've discussed today. Here's a quick chart to check the pros and cons of each: 
| | | | | |
| --- | --- | --- | --- | --- |
| | | | Lid is not fingerprint resistant | |
| | | | Lid is not fingerprint resistant | |
| | | Best for beginner chefs, classy and simple design | | |
| Instant Pot Star Wars Edition | | Fingerprint resistant, stainless steel | Design isn't for everyone | |
More importantly, with all of these Instant Pots you get a stainless steel multi-cooker that has 700 watts of energy and a two year warranty across the board. 
Instant Pot 3 Quart Cooking Settings 
The main difference among various models is the number of appliances each multi-cooker embodies. The Instant Pot Duo Mini is a 7 in 1 electric cooker, while the Instant Pot Duo Plus single handedly does the job of 9 appliances. 
We've taken it a step further and compared the various cooking settings and mechanisms on t the Instant Pot interface. 
Catch the drift? Don't worry as we've provided another handy little chart below: 
Most Instant Pot 3 Quart models come with the same cooking settings, and only the Dup Plus offers the sterilization setting. As for my favorite setting, i prefer the rice cooker one. 
With 3-quart Instant Pot, you never have to worry about rice sticking to the bottom of your pot again, because it comes out perfect every single time. 
Final Remarks 
At the end of the day, YOU as the consumer,  is most qualified to make the decision. One that works for you and your household. However, after carefully review of the 3 quart Instant Pots in the market, the clear winner that will not disappoint is the Instant Pot Duo Mini. 
All the Instant Pots reviewed today are affordable 700-watt machines, and represent the "set it and forget it" easy cooking motto. In the long run, you will save both time and money for yourself and the people you cook for. 
Any of the Instant Pot 3 quart models we've discussed are good buys. In general, the product is compact enough and makes storing away easy. 
Do you have an Instant Pot 3 Quart? What did you like most about it? Let us know your experience with it in the comments down below.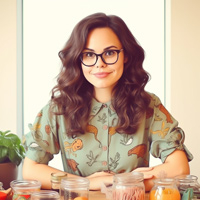 Latest posts by Jennifer Ulloa
(see all)
Last update on 2023-12-02 / Affiliate links / Images from Amazon Product Advertising API