If you're looking for a good air fryer that is made in the USA, then you've come to the right place. 
You may want to support local indsutires and prefer to buy an appliance that is made in your country or region. You want to avoid getting an overseas item that needs to be shipped internationally. 
Products made locally have less of a carbon footprint are are an environementally friendly option.But they can be be expensive at times due to higher labour and manufacturing costs.. 
This may have you wondering about air fryers that are made in the USA.
Are there any brands that manufacture or even assemble air fryers  in the USA?
Well, the truth may surprise you! 
The majority of air fryers are made overseas in countries like China and Thailand, and not in the USA or in Europe.
If quality is a concern, remember these branded products are the most efficient kitchen appliances you can buy. Just because most air fryers are not made locally that does not mean they are of lesser quality.
From America's favorite Philips brand to brands like Black & Decker, these air fryers represent popular choices amongst American consumers. 
With various options on the market, it can be hard to know which ones serve your needs best and where they come from. 
But don't you worry! We've done the research on the top seven so you don't have to! 


Where Are Air Fryers Made? 
Before we go into detail about which air fryers are the cream of the crop, we need to first find out whether any air fryers are made in America! 
A lot of brands I have found conduct their research and design in their home country, be it America, Canada, or a Europe nation. But they outsource  the manufacturing to China to take advantage of cheaper labor costs and create the air fryers at scale. 
Philips is one such example. We have touched on the origins of their air fryer in in our article, Where Are Philips Air Fryers Made? [Short Answer & Explanation]. 
We weren't completely sure where other air fryers were made, and we wanted to test out our hunch that there are none (or a tiny number) of air fryers actually produced in America. 
To find out, we reached out to seven of the best air fryer brands to ask if any of their models were manufactured in America. 
Keep reading to find out the results. 


Quick Chart - Top Air Fryers From The USA 
Here's a quick chart that quickly showcases the top air fryers that are on offer in the USA.. 
| | | |
| --- | --- | --- |
| Philips Essential Air Fryer | | |
| | | |
| | | |
| | Designed in the USA and manufactured in China | |
| | Designed in France, developed in the USA, and assembled in China | |
| | | |
| | | |
You can see from the chart that most of the air fryers are made in countries other the United States.
Let us dig a little deeper in their origin stories!


The Philips Essential Air Fryer is a great choice in the US market because it has a large capacity, uses less oil than other air fryers, and is easy to clean. 
The air fryer I currently own is a Philips air fryer and I can confidently state I've had no issues with it since i purchased it two years ago. 
The brand is well known across the globe, but Philips is actually a Dutch multinational company. They have invested millions of dollars into their kitchen appliance business and have manufacturing plants all around the world, including China. 
If you buy a Philips air fryer, you can be confident this appliance will last for years to come. It is one of the best investments I have made for my household. 
Related Reading: How To Use Philips Air Fryer For The First Time


Where Is The Philips Essential Digital Air Fryer Manufactured?
I decided to call the Philips support team to see if they could provide insight to where their wonderful air fryers are made. 
They confirmed that they are manufactured in China. The representative further stated that the  label at the bottom of every air fryer mentioned the country of origin. 
Philips did  manufacture products in Europe at one point in time, but they seem to have moved most of their production to Chin since then. This is common within the industry and De'Longhi have followed suit as well (as you'll find out later in the article).. 
Related Reading: Wondering whether your planned air fryer purchase will damage your countertop? Check out our article, What To Put Underneath Your Air Fryer To Protect Your Countertop.
Although, Philips is not "made in the USA", it is a beloved brand here and their patented starfish technology is what makes airfyers special.
This Black+Decker air fryer is a great choice for anyone who doesn't want to spend a ton of money on an appliance. For someone who wants something more than a cheap, generic model from a random site. 
Their special purify technology helps reduce harmful chemicals in your food by up to 99% making their appliances another great investment for your household. 
Black+Decker air fryers also have an automatic shut off timer so you never have to worry about burning your food or forgetting to switch off before you're gone all day..
If you're looking for something basic but effective (with some bells and whistles thrown in for good measure), go ahead and give this one a try. 


Where Is The Black+Decker Air Fryer Toaster Oven Manufactured? 
I reached out to the Black+Decker customer service team to know about their their air fryer manufacturer. They responded to say they are a licensed partner with a company that manufactures air fryers in America. 
Have a look at their response below:
While the company is based in Baltimore, Maryland, their wishy-washy answer leads me to believe they weren't telling the truth, but if you go on Amazon you can what other buyers have said regarding the product.
You can read more about them on the Black+Decker website.
If you're looking for a versatile air fryer that allows you to cook a wide variety of foods, the PowerXL Maxx Classic Fryer is an excellent choice. 
This air fryer features two trays, one stainless steel and one nonstick, for cooking multiple dishes at once. Many users appreciate its non-stick coating that makes for easy cleanup. 
The PowerXL air fryer also comes with easy-to-follow recipes from its manufacturer. You can now delicious any guest who happens to be in yout kitchen with a delicious meal made in a versatile appliance. 
If you're unhappy with the service or with the product, then there is a 90 day money back guarantee offered by the company.
Where Is The PowerXL Maxx Classic Air Fryer Made? 
Again, we reached out to PowerXL to find out where they make their air fryers. At first glance, the company seems to be an American one give US based their email address and phone number. 
They responded to say their air fryers are manufactured in China. Here is the response:
P.S. Power XL's customer services branch seems to be managed by an agency that oversees multiple brands, not just PowerXL.
The GoWISE USA air fryer is the perfect option for someone who needs a versatile air fryer to cook a variety of foods. 
It comes with many pre-programmed settings and a digital timer, which means it will be easy to use no matter what you're cooking. Another plus point is its large capacity which allows you to make up to two pounds of fries at once!
This air fryer also comes with a recipe book. This is useful as you can learn how to make everything from healthy snacks like mozzarella sticks to delicious dinners like reheated chicken wing leftovers!
And if you want even more variety in your cooking options, this cooker has both convection and infrared technologies inside its basket. What more could you ask for!


Where Is The GoWISE USA Air Fryer Manufactured?
Given the brand name, you're likely to assume that this company manufactures its products in the USA.
After doing a little digging, we found out that these air fryers are designed in America but created elsewhere. Their customer services team got back to me, which you can see below:
Another disappointment like the other brands we have come across so far.  GoWise USA air fryers are made in China, and not in the USA. This is probably on account of two things.  Cheaper labor and other benefits derived from installing manufacturing centers in China rather than in the USA or Europe.


If you're looking to make a variety of foods in your air fryer that is easy on the wallet, the NuWave model is the best value for your money. It can cook any food that's would normally be deep-fried and still maintain a crispy texture without the use of oil.
All NuWave air fryers feature a nonstick surface, making it easy to clean after every use. The automatic timer function allows you to set the time at which it switches off automatically. No matter the meal you're cooking, it will be ready at just the right time.
Interested in learning more about cleaning air fryers? Check out this article about how to clean your air fryer in the dishwasher.
Where Is The Nuwave Brio Air Fryer Manufactured? 
The Nuwave air fryer has a very international background. After contacting the customer support team they were able to verify that the Nuwave air fryer is assembled in China. The designing and prototypes are done by teams based in France and the USA, respectively. 
Here is their reply to my query:
Next up is our multifunctional CHEFMAN air fryer. The perfect appliance for anyone who loves batch cooking and making  meals for more people. 
This air fryer will make it easy for you to get your dinner quickly on the table fast every day of the weekend have food for the entire family
With the self-adjusting basket of this air-fryer you'll never have to worry about finding room cooking up another meal or two!
Where Is The CHEFMAN Air Fryer Manufactured? 
Again, no surprise here as the CHEFMAN Air Fryer is also made in China. 
Their customer response team provided the answer:
Last but not least, we have the Gourmia air fryer. Let's look at some striking features from different models. 
Some models have a rotisserie feature for cooking whole chickens and turkeys, and can be used as a traditional convection oven. This is ironic given that is what an air fryer replaces!
The digital timer keeps track of how long your food has been in the machine, so you know exactly when it's done. It also comes with a removable basket that makes cleaning far more easier.


Where Is The Gourmia Air Fryer Oven Manufactured? 
When we reached out to Gourmia and checked their website, they confirmed that their air fryer is produced in China. The customer success team swiftly answered below:
As we have seen with the other brands, finding an air fryer that is made in America and not in China has proven increasingly difficult.
Are There Other Air Fryers From The USA? 
Most air fryers companies choose China for manufacturing due to low labor costs and logistical ease. It is rare to find an air fryer on the market that hasn't been assembled or fully manufactured overseas, and our experiment confirms this. 
The brands who make the air fryers are normally from the USA or Europe and do the research and development for their products. 
Other air fryers you can have a look at to see where they are made include:
The Instant Pot Air Fryer 
The T-fal Air Fryer 
Cosori Air Fryer
Ninja Air Fryer
Elite Gourmet Air Fryer 
Cuisinart Air Fryer
Just to name a few! 
Additionally, you can try reach out to respective customer services teams to get an instant reply to your query. Let us know how this goes if you do try it out. 


Closing Thoughts 
Air fryers are an extremely popular appliance and their popularity is only set to grow! If you are looking to purchase a trusted air fryer from the USA, hopefully this article has answered all of your questions. 
We know how hard it is to find a great kitchen appliance that doesn't break after a few good uses, and that can do more than one job. That's why we wanted to give you the list of the top performing products you can buy from America. We even did some sleuthing of our own and  contacting each brand to ensure you have all of the information you need. 
Luckily, these top seven air fryers are made with quality in mind and they're likely to last longer than other models on the market.
Which brings us back to the question:
Does country of origin matter to you when buying an air fryer or other kitchen appliances? 
If so, tell us about it in the comments below!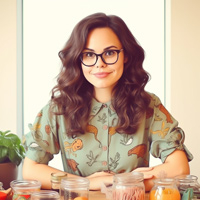 Latest posts by Jennifer Ulloa
(see all)