As convenient and hassle-free as it may seem, you cannot order takeout for every dinnertime meal. 
You also do not want to keep spending money on going out to eat all the time. 
If you're like me, then the last thing you want to do is come home after a long day of work and cook an entire meal! Enter the air fryer, a fast and inexpensive take on meal preparation and cooking. Let's face it, air fryers are a great addition to any kitchen. 
This guide will help you choose the best air fryer to cook a variety of sides and meals. One that is of great quality and exceptional value. 
This article will compare two popular air fryers on the market, the Philips Air Fryer and the Tefal Actifry. At the end, we even provide you with a handy FAQ section in case you need more guidance with your new air fryer. 
Read on and enjoy!
A Tale of Two Air Fryers 
These two great brands — Philips and Tefal — make well known and quality air fryers. They speed up cooking time, make your food extra crispy, and are a healthy way to whip up any meal. 
Both air fryer brands are well versed in cooking french fries to perfection, which is hands down one of the best snacks or side dishes in existence!
The Philips Air Fryer and Tefal ActiFry do more than just air fry. Both can cook various lunch or dinner time meals that are healthier than traditional frying techniques.
However, which one of these two is best to buy? 
Let's establish our criteria: 
I'm looking for an air fryer that allows me to cook simple yet amazing meals.
I do not want to break the bank.
This is an investment. I want my air fryer to last a long time. 
If any of the above criteria sound like you, then you're in the right place. If not, then keep reading this article anyway because it will be full of tips and tricks to bear in mind when searching for any kind of kitchen tool. 
Similarities Between the Philips Air Fryer and Tefal ActiFry 
The truth is, the Philips air fryer and the Tefal ActiFry are alike in many ways. At a first look, you'll find that both brand names are reputable and that they do essentially the same thing — albeit in different ways. 
Let's talk about how these two products are similar. 
1. Long Standing Brand Names: 
Both Philips and Tefal are well known kitchen brands. The two brands have been around for the better part of the last century!
2. No Cooking Guesstimation Needed: 
Besides being well known brands, both air fryers pride themselves in exact cooking. There is little guesstimation for common cooking questions. 
With built in timers and settings, they can guarantee cooking precision.
3. More Than an Air Fryer: 
Both kitchen tools do more than just air fry. 
The Philips air fryer has many settings, like roasting and baking, and is especially good at keeping food nice and warm. The Tefal ActiFry has an outstanding nine cooking settings. 


A Brief Overview Comparison Chart 
Enough about how they are alike, let us see how the two products differ. 
We have provided you with a quick overview of the two products we will be looking at today, the Philips Air Fryer, and the Tefal ActiFry. It is a good idea to reference back to this comparison chart to remember fundamental differences.
| | | | | | |
| --- | --- | --- | --- | --- | --- |
| | Air fryer essential compact | | | | |
| Tefal (or T-fal for US residents) | | | | | |
Want to see the Tefal ActiFry in action? Watch this video to see how it works.
Introducing the Tefal ActiFry 
There are more than one kind of Tefal ActiFry, but the one that I have chosen to analyze is the Tefal ActiFry Advance. 
In fact, the Tefal ActiFry Advance is on par with the Philips Essential Air Fryer Compact, which we will be looking at further on in the article. 
The Tefal ActiFry has a special "stew" setting that allows you to prepare foods and meals with more liquid in the air fryer. This particular setting is handy for concocting stews, curries, and comforting one-pot meals.
Tefal as a Household Brand 
The Tefal ActiFry is a strong contender. With ten years of research and development propelled behind this particular air fryer, it is one of the most creative in the market. 
Tefal as a company (also known as T-fal for the US), has been in operation since the 1950's and originated in France. Tefal is popular for their collection of anti-stick cookware, and for offering appliances that use little-to-no oil. 
You have more than likely come across their various pots and pans. In fact, I even have some of them in my kitchen! 
Related: T Fal vs Calphalon: Who Makes Better Cookware?
Warranty Policy 
As a first time buy, you want to know what happens to your product if something goes awry. This is why understanding and reviewing the product's warranty policy is important. 
One downside I found with the Tefal ActiFry was their complicated warranty policy. At first glance, it looked as if they cover all their brand products with a lifetime warranty. 
This would have been fantastic. Yet, as I continued reading, I found that many larger cooking appliances — such as the Tefal ActiFry — are only covered by a one year warranty. 
I then had to proceed to find a document on their website which states how long the warranties are for each country. 
Reviewer's tip: You can find Tefal's warranty policy by country by visiting their website.
You will also want to know the number and email to contact should you need some troubleshooting on your appliance. 
Quick Pros and Cons for the Tefal ActiFry: 
Sometimes, being able to quickly view the good and the bad eases decision making. We've made a quick pros and cons list for you below. 
Good news for US readers: The Tefal ActiFry is available to purchase on Amazon. Check out the price now.
Introducing the Philips Air Fryer Essential Compact - Amazon's Choice 
The Philips Air Fryer Essential Compact is the leader in this air fryer battle. Not only is it fairly priced, but Philips is a popular and respectful household name. 
Their essential product is Amazon's Choice, which means that Amazon deems it the best product for those searching to buy an air fryer. 
The Philips Air Fryer is perfect for any household because the design is modern and it's easy to take apart and clean. I have a Philips Air Fryer myself from their essentials category.
I have found my cooking times halved (which means a lot to someone who works nine hours a day), and in my kitchen it doesn't take up too much space!
The essential make has a 4.1 liter basket which is enough to feed a household of around one to three people. There is an extra large version of the Philips Air Fryer, which you can also purchase on Amazon. 
The extra large Philips Air Fryer comes with a 6.2 litre basket which can easily feed a small-to-medium-sized family. 
Quick Pros and Cons for the Philips Air Fryer: 
I've accumulated a short pros and cons list for the Philips Air Fryer below. This list was particularly difficult to make as there are very few cons about the Philips Air Fryer.


Best Air Fryer for Perfectly Cooked Fries
Because of this air fryer's specialist nature, the Philips Essential Air Fryer is the best for cooking perfectly golden french fries. 
With this air fryer, you know anything you cook will be crispy and golden. The way to do this is simple, and I've written up a quick how-to below. 
How To Make Perfect Air Fryer French Fries
Fill up your Philips Air Fryer basket with the frozen french fries. Sweet potato fries are a great choice if you're trying to stay healthy.
Remember not to overfill the air fryer basket. You'll notice in images online that they fill the basket to the top. Ensure you do not fill your basket more than halfway.
Drizzle a small amount of oil onto the fries. You may choose to spray a little oil on them instead by using a non-aerosol oil mister.
Put the basket back into the air fryer.
Turn on the Philips Air Fryer and select the frozen setting. This means that you will be cooking from frozen.
Ensure the air fryer is set to 180 degrees Fahrenheit.
Set the air fryer for 22 minutes.
Wait for the countdown, and once the timer goes off — enjoy!
You may also be interested in: Can You Eat Undercooked Potatoes?
The Winner: Philips Air Fryer Essential Compact - Amazon's Choice 
The winner in today's showdown is … drumroll …
This is the best air fryer to use because it's first and foremost an air fryer, and other features and gizmos are secondary. If you're searching for the best air fryer to use, then you will want to ensure you purchase an appliance that comes number one in air frying.
Contrast this with the Tefal ActiFry, which is a two-in-one product. The chances that one of those products isn't up to snuff is higher, since the Tefal ActiFry claims to do much more than air frying. 
It is the best value for money and has the added benefit of being a highly innovative product with brand name clout. Despite being bulky, reviews on Amazon show purchasers loving their air fryer, and cooking fries to perfection every time. 
Not to mention, with the app, you get access to over 500 delicious recipes to try out. That's an added bonus.


Final Thoughts
Whichever you choose, I can say with full confidence — you're going to love air frying! This varied and diverse appliance adds gusto to any kitchen. 
If you bring home the Philips air fryer, comment below and let me know how your fries turn out. 
Frequently Asked Questions (FAQ)
Read on for the most frequently asked questions by air fryer aficionados and frequent users below.
Will I Need to Preheat my Air Fryer? 
No, both air fryers are ready to use without needing to pre-heat. Simply pop your food inside the basket or dome, and start cooking! 
Can I Use Oil in my Air Fryer? 
This is a great question. 
The answer is, yes, you can use oil in your air fryer. The Tefal ActiFry boasts that you only need one teaspoon to cook food.
When I cook fries, I use no oil. Again, the choice is up to you. 
Read our article: Can You Put Oil In An Air Fryer? [How to do it + FAQ].
Where Can I Find Recipes to Cook in my Air Fryer? 
Both the Philips Air Fryer and Tefal Actifry have apps which contain recipes to try in your air fryer. 
The Philips Air Fryer app comes with over 500 recipes one can try in the comfort of their own home. 
If you're looking for something quick and easy, read our recipe article Chicken Breast Recipes For a PERFECT Event. 
What is the Best Meal to Cook Using an Air Fryer? 
One can cook anything in an air fryer. Personally, I love cooking salmon and fries. Those two foods will never tire me!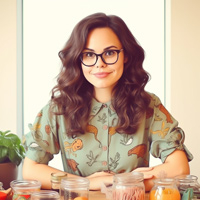 Latest posts by Jennifer Ulloa
(see all)
Last update on 2023-09-04 / Affiliate links / Images from Amazon Product Advertising API